You have 2 different possibilities to achieve that:
a.) On the menu, click on "Pages" => "Manage Pages" and an overview of all of your pages and folders will be displayed.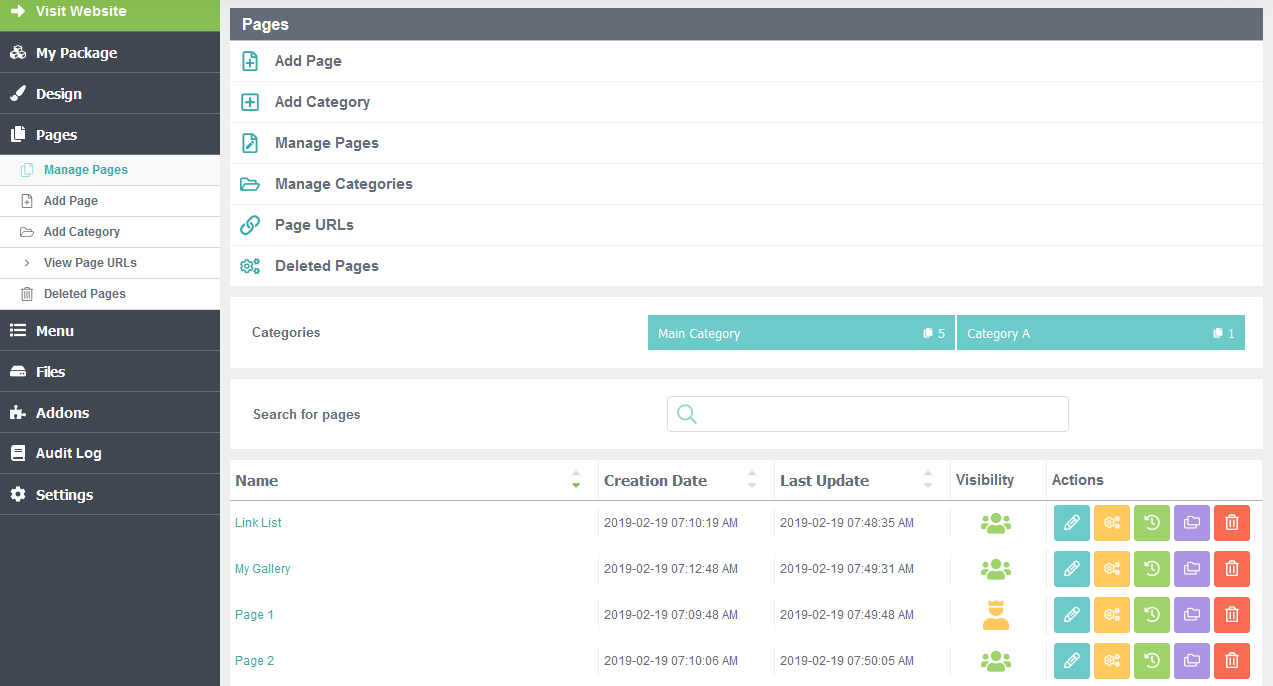 When you click on the name of the page or the green pen icon on the right, the editor will open where you can add content to your page.
If you want to edit pages that are located in categories, just click on the category name and then edit your page as described above.
Tip: To find pages quicker for editing, you can use the search feature. Search your pages by typing any text located in the title or content.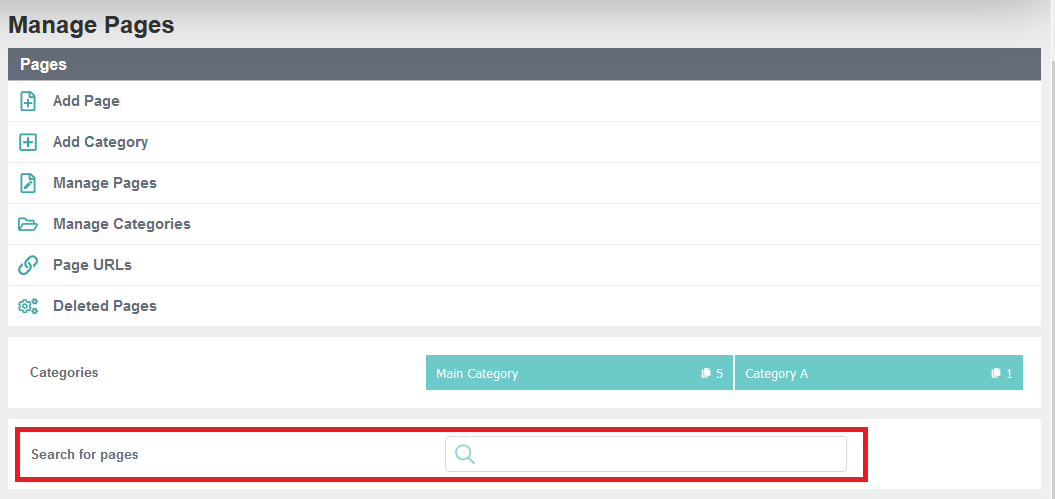 In addition, there is a pagination feature for your pages for better overview.
b.) At "Menu" => "Manage Menu Elements", you can edit the page by clicking the yello icon at the specific page link.