You can delete your account at any time by yourself if it does not contain paid packages.
1.) Log into your hPage account and click the grey person on the very top right of the screen.

2.) In the dropdown menu, click "Account".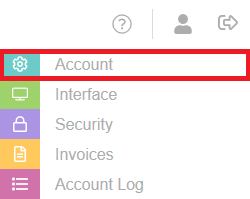 and then click "Delete account".

3.) Optionally, you can provide a reason why you want to delete your account.
Then click "Delete account now".
Important: Please note that deleting your account is final and you are responsible for the deletion of your account.
We cannot restore your account after deletion.