It is very easy to choose your own design. Please follow this guide:
1.) Log into the interface and click in the menu on "Design" => "Choose design".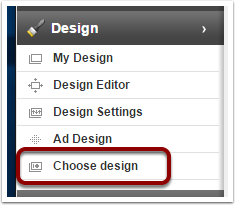 2.) You will now see an overview of different designs on the right side. On the top, there are new designs, etc.
3.) For the beginning, we recommend you to click on a category you are interested in, e.g. Business designs.
(Tip: You can also use the tagcloud below.)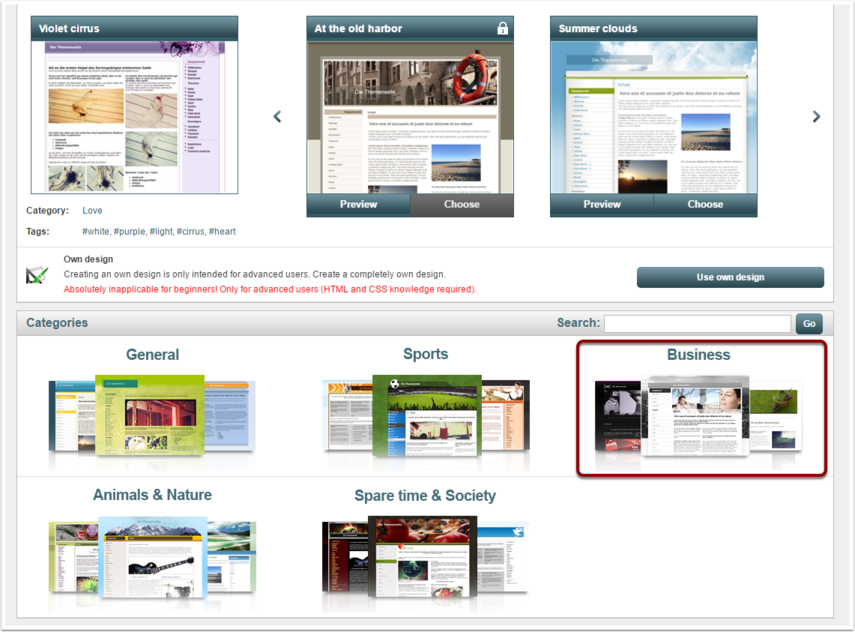 4.) Click on the "Preview" button of a design, if you want to have a look at the preview first. Otherwise, click on "Choose" to select the design template.