Uploading files to nPage is very easy and goes quickly. Please follow these steps:
1.) Log into the interface and click in the menu on "Files" => "Upload files".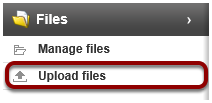 2.) Click on the button "Select files from PC".
3.) Select the desired files that you want to upload. You can repeat this step several times, until all of your desired files are listed.
Tip: Press and hold the Ctrl key in order to select multiple files at once.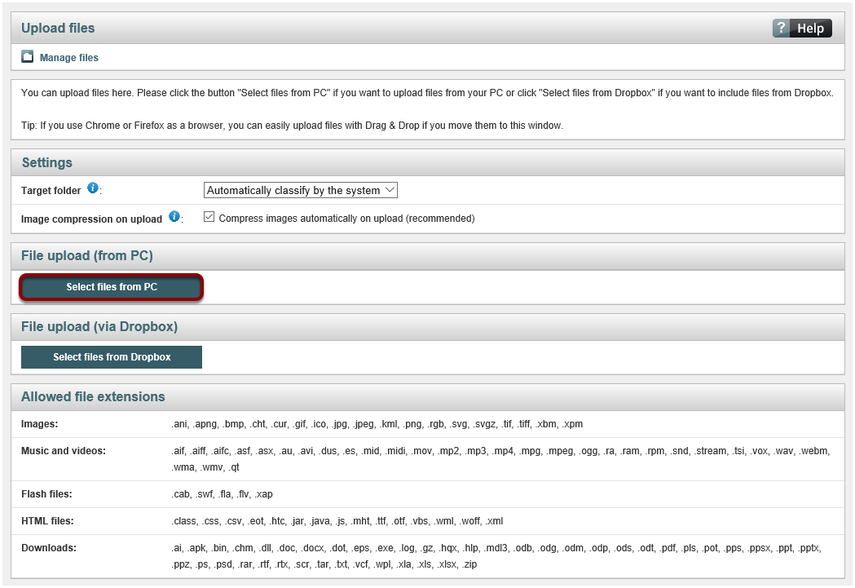 4.) To upload the selected files, click on the button "Upload selected files".
Tip: If you use Chrome or Firefox as a browser, you can easily upload files with Drag & Drop if you move them to this window.

Now your files are uploaded to our servers and afterwards you can include them into your website.