The addon "Member area" allows you to create protected areas for your website, only accessible by registered and approved users.
The member area consists of different elements: "Register", "Login", "Logout", "Password forgotten", "Change details", "Change e-mail address", "Change password" and "Delete account".
For every single element, create its own page and then insert the element via the button "Add extra" above the editor into the page of your website.
Very important: The pages of your website, which include the elements "Login" and "Register" must be included in the visible menu of the website!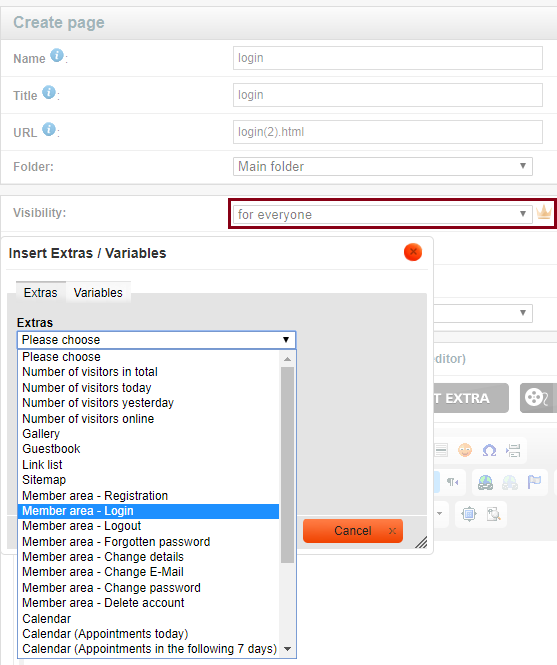 Members must register for your website to get access to those areas.
You can decide which information is required for the registration; you have extensive possibilities. You can also add your own rules and terms that your visitors will have to confirm when registering.
Click in the interface menu on "Addons" => "Member area" and then select "Settings".
Very important: It is required that you set the page here that includes your login form!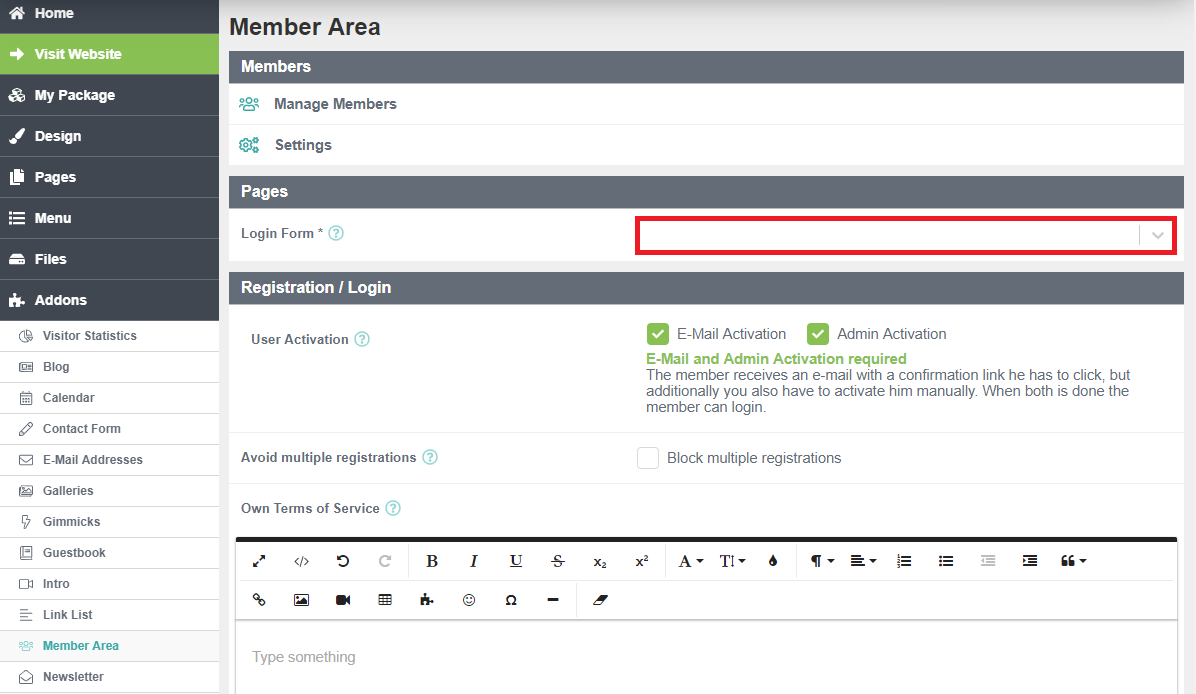 On this page, you can also set additional settings for your member area.
You can manage the registered members at "Addons" => "Member area" => "Manage members".
On this page, you can approve, lock or delete a member that registered for your member area.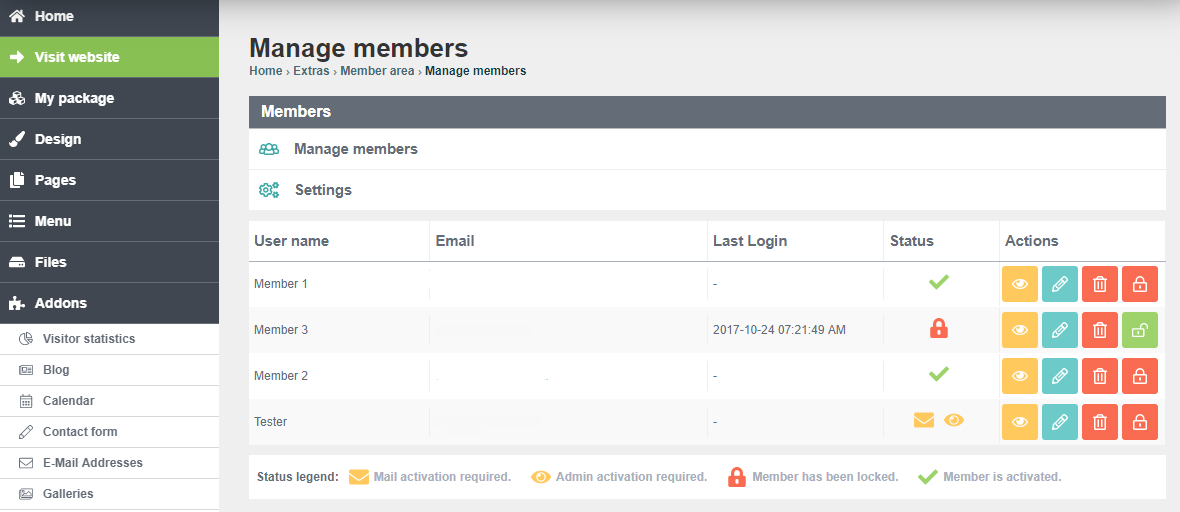 Every member of your website has an own profile. He can change his details (including his e-mail address), can request for a new password if required, and also has the ability to delete his account.